I didn't have an opportunity to bike in either Geneva or Berlin, but I would have loved to. They certainly seemed like bicycle friendly places!

What a great city! They have fantastic bike lanes. More cities need to adopt signals, signage, and lanes for different kinds of traffic.

I will never understand why people say Republicans are good for the economy.  Historically it seems to me that the kind of laissez-faire deregulation they tend to advocate produces short term economic benefit for a few, with no real gains in productivity for the nation as a whole.  The gains are illusory, and when things collapse, the results are devastating.  I worry about what Republicans will try with such an overwhelming majority in Congress.  I hope the President and Congressional Democrats remain strong.
Below is the beginning of an excellent piece from Moyers & Company that adds to my doubts.  It's worth reading.
Republicans and Wall Street Say To Hell With Protecting the Public!

January 17, 2015 by Bill Moyers

This post first appeared on BillMoyers.com.

Since December, Congress has twice passed measures to weaken regulations in the Dodd-Frank financial law that are intended to reduce the risk of another financial meltdown.

In the last election cycle, Wall Street banks and financial interests spent over $1.2 billion on lobbying and campaign contributions, according to Americans for Financial Reform. Their spending strategy appears to be working. Just this week, the House passed further legislation that would delay by two years some key provisions of Dodd-Frank. "[Banks] want to be able to do things their way, and that's very dangerous." MIT economist Simon Johnson tells Bill.

"'Here we go again' — I think that's exactly the motto, or the bumper sticker for this Congress. It's crazy, it's unconscionable, but that is the reality."

Lawmakers are pinning these provisions to Dodd-Frank onto bigger must-past bills like spending measures that the president doesn't dare veto.

Bill Moyers: The safeguards that Congress is tearing down, even as we speak, were put in place after the financial disaster of 2008 to prevent another one like it from happening. Why do you think the Republicans are trying to sabotage them?
Read his Simon Johnson's response and the rest of the interview at the Moyers & Company site, where you'll also find much more coverage of the issue.
On Friday
WBUR reported from Boston
The birth rate among teens in Massachusetts is at its lowest recorded level in the state's history, a report out Friday says.

The birth rate of teens ages 15-19 fell 14 percent last year, from 14 births per 1,000 women in 2012 to 12 births per 1,000 women in 2013, the Massachusetts Department of Health reported.

"This is terrific news for all Massachusetts families, and a dramatic indication that our decisions to invest in our young people — through education, support and resources — can have a real and lasting impact on their lives and in their communities," Gov. Deval Patrick said in a statement.
Indeed, according to the Department of Health and Human Services,  the statistics on teenage birth rates were also terrific news for Massachusetts and for most of New England, New York, New Jersey, and Minnesota in 2011 when all those states already had rates below 20 births per 1000 women between the ages of 15 and 19.  They were the only ones, and they really stand out on the map. Read the rest of this post »
This was a really good report on student loan debt from John Oliver's new show, Last Week Tonight. It was funny and at the same time some of the best reporting on the topic I've seen in a while, so I'm sharing it here.
<iframe width="560″ height="315″ src="//www.youtube-nocookie.com/embed/P8pjd1QEA0c?rel=0″ frameborder="0″ allowfullscreen></iframe>
Today's Google Doodle celebrates Audrey Hepburn, a worthy choice to be sure.  She was one of the most respective actresses of her time, ranked by the American Film Institute as the third greatest female screen legend in the history of American cinema, she is one of the few people to have won an Grammy, Tony, Emmy, Oscar, BAFTA, and numerous other accolades for her work as an actress.
She was also a fashion icon, but she may be most worthy of honor for her work as a UNICEF Goodwill Ambassador.  She first did work for UNICEF in the 1950s, but it wasn't until 1988 that she began work in an official capacity.  She was awarded the Presidential Medal of Freedom in 1992, only a year before she died of cancer at the age of only 45.
She's a worthy subject of honor, to be sure, but I'm curious what criteria Google chooses.  Around this time two years ago the Pearl S. Buck Birthplace launched an effort to ask Google to dedicate a Doodle to Pearl S. Buck.
Read the rest of this post »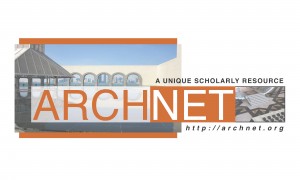 Below is a something that originally appeared in the MIT Libraries Libguide to Islamic Architecture that is maintained by the Aga Khan Documentation Center @ MIT.  The archive it describes is fascinating.  I've just replaced it with something new, but I couldn't bear to just throw this out completely, so I'm recycling it here.  To find out what I archive I'm featuring now, you'll just have to check out the Archnet portion of the Libguide.  It's got a lot of interesting resources, most of it compiled by our Program Head and our Visual Resources Librarian, though I try to hold up my end. Check it out and let us know what you think. 
I just got back from vacation in New Mexico, but I confess I kind of slacked off when it came to photographing bicycles.  I missed some good opportunities, especially in Albuquerque where most buses has cool bikes on the racks on the from of the bus.  There are also a fair number of cyclists on the roads, but I usually don't photograph these because it's hard to get a good shot of a bike with a rider on it that's in motion.  I didn't have my bike and I wish I had, because it definitely seems like a bike friendly place.
See New Mexico Cycling, Santa Fe Bikeways and Trails,  and Cycling in Albuquerque.
Posted on March 29, 2014 at 4:55 pm by
MikeT
·
Permalink
·
Leave a comment
In:
Bicycling
,
Commuting
,
Recommendations
,
Sports
,
travel
,
Travel
· Tagged with:
Albuquerque
,
bicycles
,
bike
,
gallery
,
New Mexico
,
photos
,
Santa Fe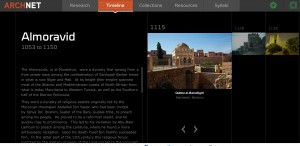 To celebrate the launch of the new Archnet, I'm presenting a Spotify playlist on the theme of architecture and the built environment. It explores various themes, ranging from an appreciation of great cities and monuments, to architecture as a spiritual metaphor.  Check it out and let me know what you think?
I'm missing are.  This is just what happened to come to mind at the moment, so I'm missing a lot, I'm sure.  What would you add?  Leave a comment and let me know.  
Posted on March 3, 2014 at 1:03 am by
MikeT
·
Permalink
·
Leave a comment
In:
AKDC@MIT
,
Music
,
Professional
,
Recommendations
,
Uncategorized
· Tagged with:
architecture
,
Archnet
,
MENA
,
Middle East
,
Music
,
North Africa
,
Playlist
,
pop
,
Spotify
,
World Music
An email I received today from MoveOn puts the case for the Student Borrowers' Bill of Rights very well.  This is a very important piece of legislation.
Did you know that, like murder and treason, there is no statute of limitations on the collections of student loan debt?

Did you know that student loans do not enjoy bankruptcy protections just like any other type of debt in America, including gambling debts?

Did you know that defaulted borrowers face the potential of having their professional licenses suspended, as well as having their wages, Social Security benefits, tax returns and other benefits garnished, without a court order?

It's well past time we right these wrongs and that's why Rep. Frederica Wilson (D-FL) has introduced the Student Borrowers' Bill of Rights (H.R. 3892).
Please sign the petition and share it widely!